Download Vuze Bittorrent Client for Windows 10 (Latest Version)
Download Vuze Bittorrent Client for Windows 10 (Latest Version)
As of now, there are hundreds of torrent clients available for Windows 10. However, if you still rely on Torrent websites to download files from the internet, you might know that not every torrent client is perfect.
Each of the torrent clients for Windows 10 has its own advantages and disadvantages. Mostly, users were recommended to use uTorrent, BitTorrent, or Vuze.
Until now, we have shared articles on BitTorrent and uTorrent. Not only that, but we have also shared a detailed guide on how to download uTorrent and BitTorrent on PC. Today, we are going to discuss Vuze.
What is Vuze?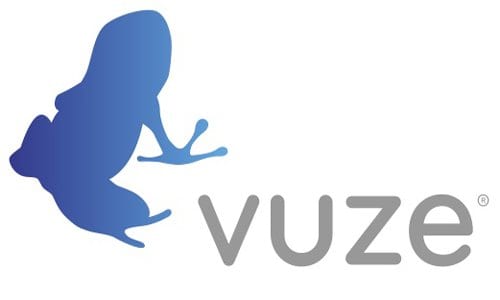 Among the many ways to download content from the web, torrent remains the most popular one. Vuze, which is previously known as Azureus, is another best Torrent client for Windows 10.
You can compare Vuze with BitTorrent and uTorrent because it allows you to download torrent content from the internet. The good thing about Vuze is that it comes with several add-ons that help the client beat its competitors.
However, there's one thing to note here. Vuze is not open-source software, but it has a free version. The free version of Vuze shows you ads. You can purchase the Vuze Plus to get an ad-free torrenting experience.
Features of Vuze
Now that you know Vuze, you might be eagerly waiting to know its features. Below, we have highlighted some of the best features of the Vuze torrent client for PC.
Free
Vuze is not an open-source application, but it's completely free to use. You can manually add or remove unlimited torrent contents on the Vuze. There are no restrictions on the free version.
Download Torrents
With Vuze, you can download torrent files from the internet. Not only that, but Vuze also has magnet link support. That means web browsers can directly detect the Vuze application installed on your PC.
Bandwidth Management
Like every other torrent client for desktop, Vuze also offers you bandwidth management features. With Vuze, you can control the download speed and upload speed manually.
Supports Multiple Torrent Downloads
With Vuze, you can download multiple torrent files at the same time. Not only that, but you can even adjust the download and upload speed of all your torrent content.
Vuze Remote App
Well, Vuze also has a remote app available for mobile devices. With the Vuze Remote app, you can control your desktop torrent client via a mobile device while on the go. For example, you can start, pause, or stop downloads via the mobile app.
Integrated Media Player
Vuze also offers a Play Now feature that allows users to play a video in Vuze's integrated player. The feature plays video even before it had been downloaded.
So, these are some of the best features of the Vuze torrent client for desktop. It would be best if you started using the application to explore more features.
Download Vuze Torrent Client for Windows 10
Now that you are fully aware of the Vuze Torrent client, you might want to install it on your system. Please note that Vuze is a free torrent client. That means you can download it from Vuze's official website.
However, if you want to install Vuze on multiple systems, it's best to save the installation file on a portable device. Below, we have shared the download links of the Vuze torrent client for Windows 10.
Below, we have shared both the online and offline installer of Vuze. So, let's get to the download links.
Download Vuze for Windows 10 (Online Installer)
Download Vuze for Windows 10 (Offline Installer)
How to install Vuze on PC?
Installing the Vuze offline installer is pretty straightforward. First, you need to move the offline installer to the operating system you want to install.
Once done, just run the executable file and follow the on-screen instructions. If you are using the online installer, then just run the installer and follow the on-screen instructions.
Once installed, you need to run the application from the desktop or via the Start menu.
So, this article is all about Vuze Offline Installer for PC. I hope this article helped you! Please share it with your friends also. If you have any doubts related to this, let us know in the comment box below.
Vuze for Windows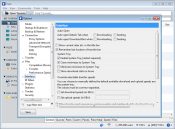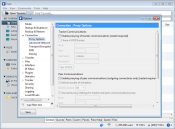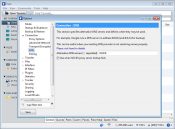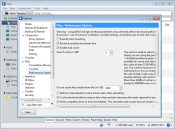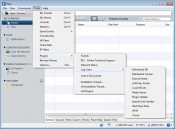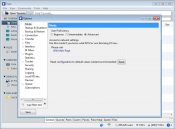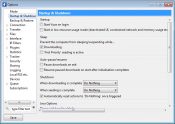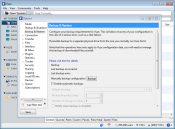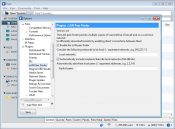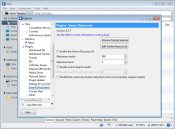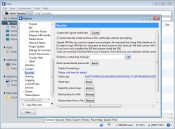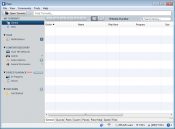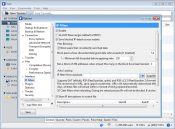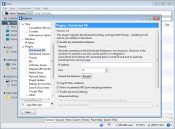 Vuze complies with the latest Bit Torrent's requirements, featuring compelling graphics and easy file management.
As a torrent client, it runs on an innovative download-control system that prioritizes multi-files torrents, connects to more than one HTTP seed, detects local peer sharing, and initiates faster downloads despite the eventual lack of segments trade.
In addition to that, it allows meta-search across the web and provides subscriptions to keep users updated with recent content.
It enables users worldwide to share torrents with others and share the files that others want to have. At the same time, it allows fast download speeds and an easy way to find files of all types.
And Vuze is a BitTorrent client that takes full advantage of this technology. It is built on the Java environment, meaning that you'll need to have the updated Java Runtime Environment to find and download files.
It's comparable to other torrent tools of this type in terms of power and download speeds.
Find Torrents, Download Them
The main purpose of this BitTorrent client is to enable you to find the torrents you want and then download them with ease. To help you with that, you'll find the search engine inside the application helpful.
It has a clean interface that enables you to find all the torrents you want to download with ease.
You can also control how the application handles the download process. You can pause it or stop it, or you can also move the torrent up in the queue, which will prioritize it and enable higher download speeds.
There's also an IP blocking tool inside the app that enables you to block certain IP addresses.
Find RSS Feeds, View Stats, and Play Videos
There are also additional functionalities of the application. It will provide you with the ability to find RSS feeds and subscribe to them.
You'll also be able to view stats and play videos as they're downloading, enabling you to view videos quickly as you're still downloading them.
Conclusion
To conclude, Vuze is a highly popular BitTorrent client that enables you to search for torrents quickly and find them, as well as download the ones you like and rearrange them to find faster download speeds,.
How do I download Vuze for Windows?
How do I fix Vuze download? If you are unable to download files via Vuze, first disable your VPN, then reset your torrent client from Tools -> Options -> Mode -> Reset configuration to default values. Finally, close Vuze, launch your VPN connection, and restart Vuze.
Why do downloads stop at 99%?
Downloads appear to "stop" at 99% because their is a check being ran to ensure the data has finished transmitting and has arrived "intact".
Why has my bittorrent stopped downloading?
If your ISP is blocking torrent traffic or you're using the wrong VPN/Proxy, you will run into such problems when downloading with uTorrent or other torrent clients such as Vuze. To fix it, you can use a compatible VPN to bypass the restriction. Moreover, a VPN service will also make your uTorrent safe and anonymous.
What does recheck mean BItTorrent?
When a torrent is rechecked, the client reads the torrent's data and computes block hashes which it compares with the block hashes in the . torrent file, if the hash matches the block is done, otherwise if it is not, it is marked for retrieval.
Can I download Vozee on PC?
At the moment, VOZEE – MP3 MP4 Music is not available for download on computer. However, you can use emulators to run Android applications on PC. One example is the BlueStacks App Player. It is a powerful tool that provides users a virtual device similar to an actual phone.
Can you get Vozee on computer?
Download VOZEE – Music & Video App for PC Free. You can download VOZEE – Music & Video app free and can install in your device by going to google play store. Google play suggests that you should not download android apps directly from third-party sources, as they may harm your phone.
Is Vozee a safe app?
Yes. VOZEE – MP3 MP4 Music is very safe to use. This is based on our NLP (Natural language processing) analysis of over 19,575 User Reviews sourced from the Appstore and the appstore cumulative rating of 4.7/5 . Justuseapp Safety Score for VOZEE – MP3 MP4 Music Is 49.0/100.
Is Vozee for free?
Feel the thrill of binge-watching movies, trailers, originals, and videos on a single platform without any cost. Download and register with Vozee for a lifetime experience of viewing HD quality streaming of multi-generic video-contents for all ages.
How do I download Vozee on Android?
VOZEE – MP3 MP4 Music for Android
Step 1: Download the VOZEE – MP3 MP4 Music. apk on your device.
Step 2: Allow Third Party apps on your device. To install the VOZEE – MP3 MP4 Music.
Step 3: Goto Your File manager or browser location. You will now need to locate the VOZEE – MP3 MP4 Music.
Step 4: Enjoy.
Is Vozee app on Android?
Download and install VOZEE – MP3 MP4 Music APK on Android APK files are the raw files of an Android app similar to how .exe is for Windows. The APK means Android Package Kit (APK for short). It is the package file format used by the Android operating system for distribution and installation of mobile apps.
How do I download from CineHub?
How to Download Movies in CineHub?
First of all, launch the application.
Now search for your favorite movies or shows.
Select the movie and tap on it.
Once the screen is redirected, tap on the download option.
The download will start.
Once its finished, you can go to download section, just click and watch.
What is Vozee?
VOZEE is a app that can download music from your personal Onedrive and Dropbox Drive. You can search music you love and collect to your personal library too. Transfer music from your device to your PC. You can play music with VOZEE after you download. VOZEE can also identify song names playing around.
Why does Vozee not work anymore?
Try to restart your iPhone / iPad. Press the power off button for few seconds and then choose restart from the menu to restart your device. Now you can try opening the app, it may work fine. Finally, if you can't fix it with anything, you may need to uninstall the app and re-install it.
Does Vozee cost money?
Feel the thrill of binge-watching movies, trailers, originals, and videos on a single platform without any cost.
Vuze for Windows
Vuze, the old Azureus platform with a new name and feature list, brings a substantial set of tools to properly equip any level of BitTorrent enthusiast.
It does the basic job like any BitTorrent client should: give it a torrent link, hit the download button, and watch the bars fill up from international seeds like a United Nations conference.
The library is easy to navigate and the UI gives you all sorts of information on your download progress and individual files. Standard stuff. Then how does it differentiate from there? It offers a couple different ways to discover new content, executed at varying levels of success. "Swarm Discoveries", a fancy term for cloud-based content suggestions, is a recommendation engine that populates once you download something.
Slick setup
Getting Started was the aptly named first Vuze service feature that popped up. It provided a choice of three options of free stuff to download. A Philip K Dick book bundle was the choice. 7 seconds later, it populated the My Torrents section. In the «Library» you can view each torrent (think of each one as a folder of files) as one row. You can expand this row to show all files as part of the torrent. So in the case of the book bundle it can easily be shown as individual books.
Now to find a torrent. Content Discovery looked like a good place to start. There's Search, Vuze StudioHD Network, Games, Swarm Discoveries, and Subscriptions. Search brings you to a Yahoo powered search engine where a completed search for a favorite's band best album, brought a list of hits but clicking on those links did absolutely nothing. Strike one. Well lets try Games then. On the Games view immediately the screen went gray with an error message. "Sorry, there was a problem loading this page. Please check if your internet connection is working and click retry to continue." All fixes failed. Strike two.
How about Vuze StudioHD Network? Hit! What a neat feature. Here, Vuze wants users to download their pre-selected library of videos and podcasts whose categories ranged from Comedy to Games and Tech to Nature and Science. The downloads were easy to initiate and you can spend a lot of time going through the content and filling your hard drive with the click of a button. Swarm Discoveries, Vuze's recommendation engine based on previously downloaded content, also seems cool but is a tough nut to crack for a new user. With greater use comes greater intelligence. Its value takes time and downloads to blossom. There's also an RSS subscription ability if you're into that.
From the perspective of a power user it's the Plugins feature that stands out. These include Location Provider (display location details about a peer), Speed Scheduler (schedule your upload and download speeds based on time and day of week), Torrent Guard (helps to identify fake torrents), 3D view (see your peers in a 3D view), and much more. There is slew of privacy plugins as you might expect, such as Tor support and I2P Helper, so third party ads and trackers wont find you. You can opt for Vuze Plus for a reasonable fee. It adds an ad-free experience, the ability to stream your content as you download it – which sounds pretty good for movies you want to watch immediately, receive built-in antivirus protection, and have the ability to burn videos to playable DVDs. These sound nice but likely wont appeal to the average user.
Where can you run this program?

Vuze has support for Windows, Mac, and Linux as well as a nifty Android app that lets you get most of its basic functions on-the-go.
Is there a better alternative?
Competitors that you should check out include uTorrent, qBittorrent, Deluge, and BitTorrent. As mentioned throughout the review, Vuze really offers a lot to the power users.
For simpler setups, uTorrent is considerably light and has a good search feature. Deluge and qBittorrent score points for being ad-free and easy to use. BitTorrent is, well, BitTorrent's own client and doesn't offer a ton of features like the rest do.
Our take
Vuze is a compelling place to start your torrenting hobby and has a high ceiling for users of any sophistication. The Content Discovery feature of its Vuze StudioHD Network is super cool and gives you a rabbit hole of on-demand content readily available. The only drawbacks experienced were faulty Search and Games features and it's a bit of a system hog.
Should you download it?
Yes. If you're brand new to this torrenting thing, you certainly need one of the handful of clients. While there are simpler options, Vuze remains a good choice given its flexibility, content hub, and sky's-the-limit plug-ins. There's nothing you can't do with Vuze compared to its peers. That's a nice problem to have.